Wedding Flowers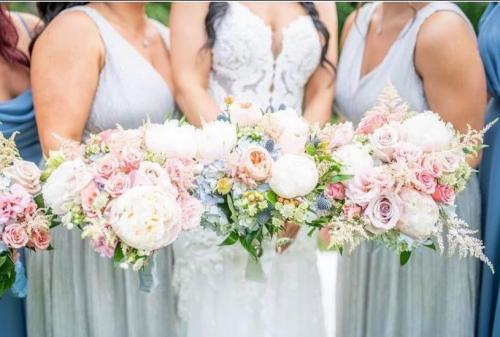 Here at Village Florist & Events we offer custom and premium selections of fresh flowers and upscale artistry. Our professional team of consultants and designers will make your experience one to remember for your dream wedding and all of your special occasions!
We take special care to ensure the bouquets and on-site floral décor reflect your individual style and budget. Whether you prefer a timeless traditional, sleek contemporary, modern, chic or essentric look. If you decide to choose a theme when planning your wedding or party, we will make it as effortless as possible for you. For questions or to schedule a consultation with us, call (631)675-1300 or (631)467-0385 or email us amanda@villagefloristevents.com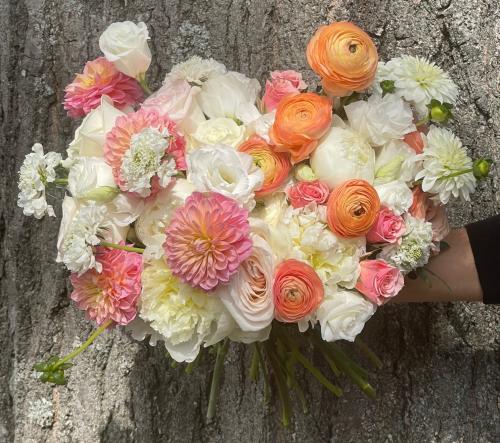 Each wedding we do is custom-designed to suit your style & vibes!
At Village Florist & Events we go above and beyond to make sure your flowers are more than a memory. Our wedding consultants can offer lots of beautiful style suggestions in an effort to create the overall look you hope to achieve.
Ask about wedding packages that may include:
Bridal Bouquet ~ Maid of Honor and Bridesmaid Bouquets ~ Corsages ~ Boutonnieres ~ Flower Crowns ~ Centerpieces ~ Ceremony Arrangements ~ Floral & Foliage Garlands ~ Candle packages ~ Cake flowers ~ Rental items ~ Memory & Place Card Table Arrangements ~ & More!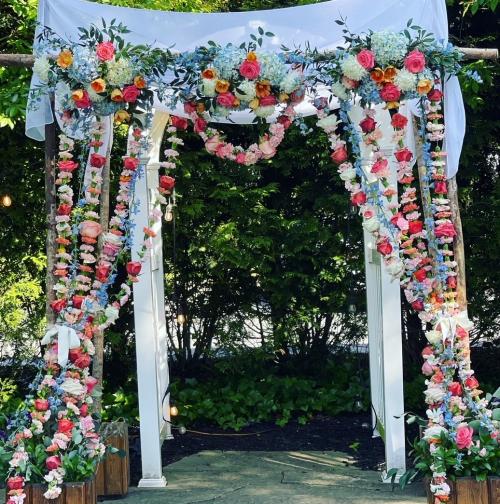 We'll help you choose a bouquet that's perfect for you!
With an hour of your time for a consultation, We can create a personalized look by creating the perfect choice of florals and décor for your wedding, down to every single flower and detail, and as far as simple touches that represent you. We also offer options for embellishments to your bouquet, as well as any other special requests you may have, we are sure to provide.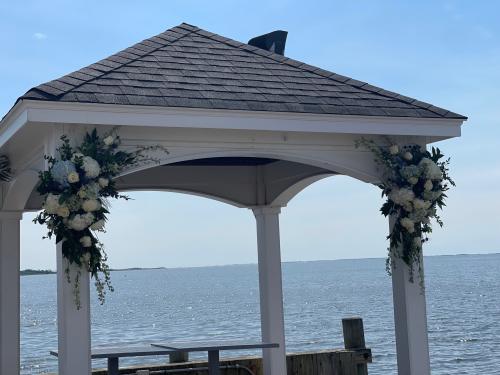 Special days that are beyond your expectations!
For your convenience, our shop offers the following special event services:
Wedding and Party Consultations

Bridal and Baby Shower Flowers (Including an option for a flower bar!)

On-site Holiday & Party Decorating for Homes, Businesses and Venues

Corporate Event Planning & Designing for Functions

Wedding & Party Rentals (Candelabras, Votive candles, Chairs, Flower Wall, Chuppa, Columns, etc.)

Event set ups & Deliveries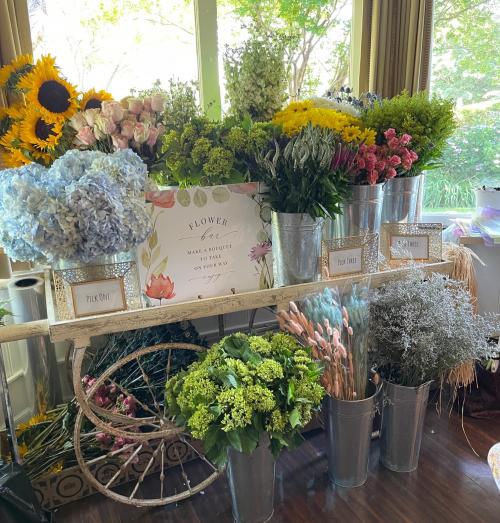 Wedding flowers are much more than just an accessory to your big day.
Wedding flowers are something that you will remember for a lifetime. These are the flowers that you will always keep in your heart as special memories of the day you and your soul mate shared, so it's important to pick something perfectly suited to you. Just as important is choosing the right florist and Village Florist & Events is ready to help you! Our shop is located at 135 Main Street, Stony Brook, NY. Call us in advance to schedule a consultation, so we can help you start planning your dream wedding or your next successful event.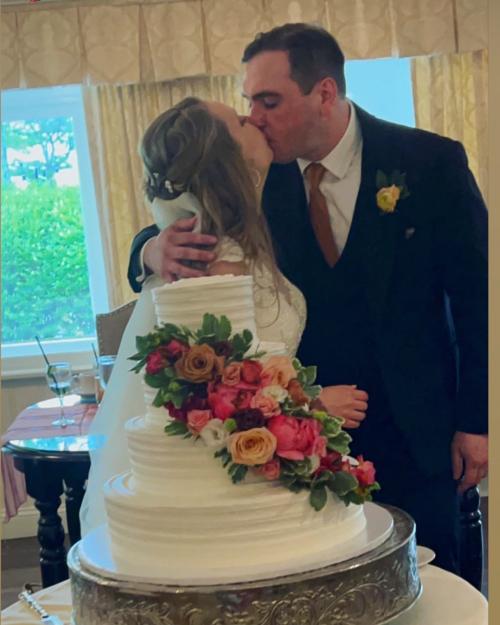 How does the process work?
Once you call or email us, we will email you a welcome packet including a questionare for you to fill out that includes specific questions about details for your wedding. After that has been sent back to us, we will reach back out to you to schedule your consultaion VIA Zoom or in person. You will have your initial consultatoin with us to pick out the perfect florals to suit the theme of your wedding and we will get you set with a typed estimate. From there, if you choose to book with us, we require a deposit and your estimate then converts into a signed contract agreement, and your date with us is saved! You can always add or change things up until two weeks before your final payment is due. You can schedule to come in to the shop within two months of your event for a sample of your chosen arrangemnent. Did we mention, you can pay off your balance as time goes on until those last two weeks before your special day!? After your final balance is paid and we are two weeks out, we will order your flowers for your event and design them at our shop. And on the day of your event, you can have the option to have your fllowers delivered and your event set up at your chosen venue. Then after that, enjoy your special event and you will have memories to last a lifetime!!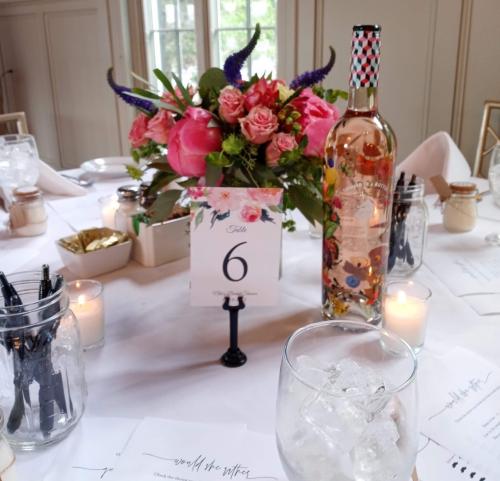 We love what we do!
Our team will ensure design expectations to the best of our abilities. We take pride in our work and it is our mission to reach your expectations as well. It's no wonder that we are the chosen flower vendor for many venues in the area! Allow us the pleasure to create your flowers for the beauty of one of many special moments in life that bring families and loved ones together! The Village Florist & Events team looks forward to working for you and making your dreams come true!